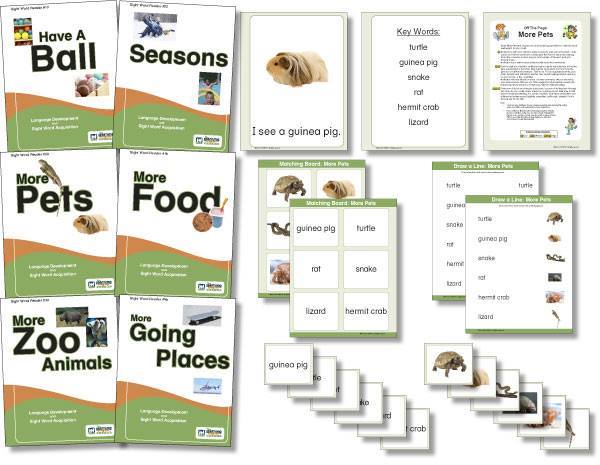 This program is open to children ages 3-6 and their parents. The Learning Program Omaha meets one Saturday per month for nine sessions. During each hour and a half session, children receive small group instruction with a focus on literacy, numeracy, fine motor skills and language development from educators and therapists. Simultaneously in a separate classroom, parents in the program receive instruction on a wide range of topics such as "Introduction to Literacy", "Early Number Concepts", and "Teaching about Time". At-home materials are distributed to allow parents to reinforce the skills learned during the session at home. Teachers and therapists affiliated with the program receive information about effective teaching strategies and cognitive, developmental and educational research.
Parents and students must commit to attending all 9 sessions. The cost of the program covers materials for the class and home, along with the monthly sessions. We also offer a parent only option for the lecture portion of the program. Your child does not attend the class nor do they have to be the age of the class participants. This is a great opportunity for parents of younger children or older children who may still need help with reading and writing skills. There is an online only option hosted by the Down Syndrome Foundation of Orange County. You can register for that HERE.
Educators are welcome to attend any or all of the lecture portion of the program for free. Please email Leah Janke at janke@dsamidlands.org to find out more!
Know someone interested in volunteering? They can sign up HERE!
---
Classes will be held at Children's Respite Care Center (CRCC) 2010 N 88th St, Omaha, NE 68134 from 9:00am - 10:30am. 
September 8th - Introduction to Literacy 
October 6th - Early Number Concepts
November 3rd - Effective Learning Sessions
December 1st - Colors, Shapes, Sorting & Patterns
January 5th - Literacy (Part 2)
February 2nd - Memory
March 2nd - Sounds & Letters
April 6th - Math Part 2
May 4th - Fostering Independence 
The Learning Program - Omaha Staff
Program Director, Leah Janke
Parent Classroom Teacher, Kendra Ely
Lead Teacher, Sara Damm
Assistant Teacher, TBD
Occupational Therapist, Kate Krueger
Early Development Network, Omaha Public Schools
Speech Language Pathologist, Melissa Bradley-Potter
Melissa Bradley-Potter is a speech language pathologist and is the owner of Blue Door Pediatric Therapy, P.C.. 
Melissa has over a decade of experience providing high quality speech therapy services to children and their families in the Omaha area. She is a Certified Hanen Instructor for the  It Takes Two to Talk® Program, teaching families of children with language delays how to become their child's most important language teacher. Melissa is also a Certified Hanen Instructor for the More Than Words® Program, providing families of children on the autism spectrum with the tools, strategies and support they need to help their children reach their full communication potential. She is a Certified Baby Signs® Instructor, teaching families how to communicate with their babies with sign before they are able to talk. 
Melissa is passionate about working with children and their families to provide them with the skills and education to achieve their communication goals. 
For more information about Melissa and her practice, go to bluedoortherapy.com, email at mbradleypotter@gmail.com or call 402-680-1823.
No items are currently configured.