Ollie Webb Fire & Safety Day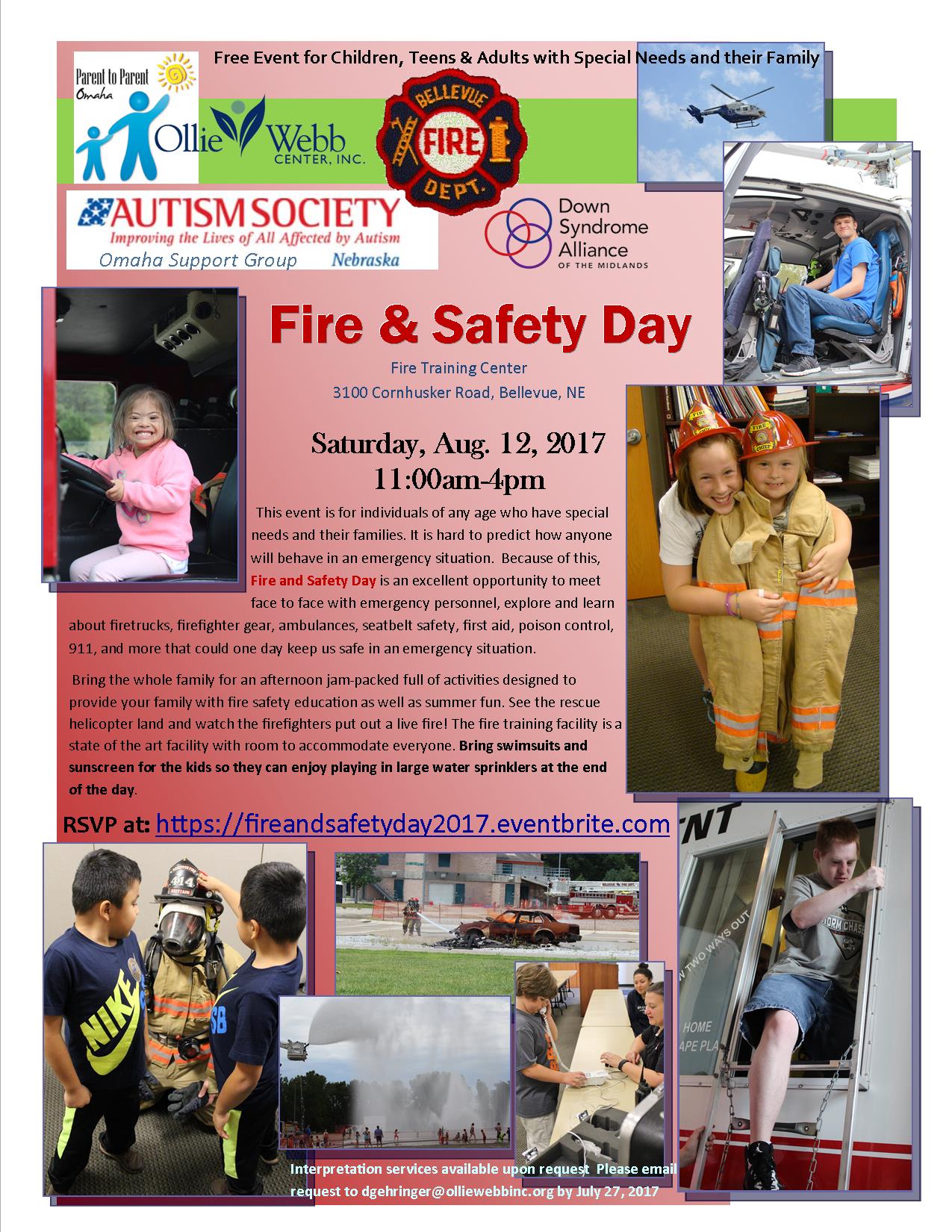 Brought to you by the Bellevue Fire Department, Parent-to-Parent Omaha, Ollie Webb Center, Inc, Autism Society, and Down Syndrome Alliance of the Midlands!
This event is for individuals of any age who have special needs and their families. It is hard to predict how anyone will behave in an emergency situation. Because of this, Fire and Safety Day is an excellent opportunity to meet face to face with emergency personnel, explore and learn about firetrucks, firefighter gear, ambulances, seatbelt safety, first aid, poison control, 911, and more that could one day keep us safe in an emergency situation.
Bring the whole family for an afternoon jam-packed full of activities designed to provide your family with fire safety education as well as summer fun. See the rescue helicopter land and watch the firefighters put out a live fire! The fire training facility is a state of the art facility with room to accommodate everyone. Bring swimsuits and sunscreen for the kids so they can enjoy playing in large water sprinklers at the end of the day.