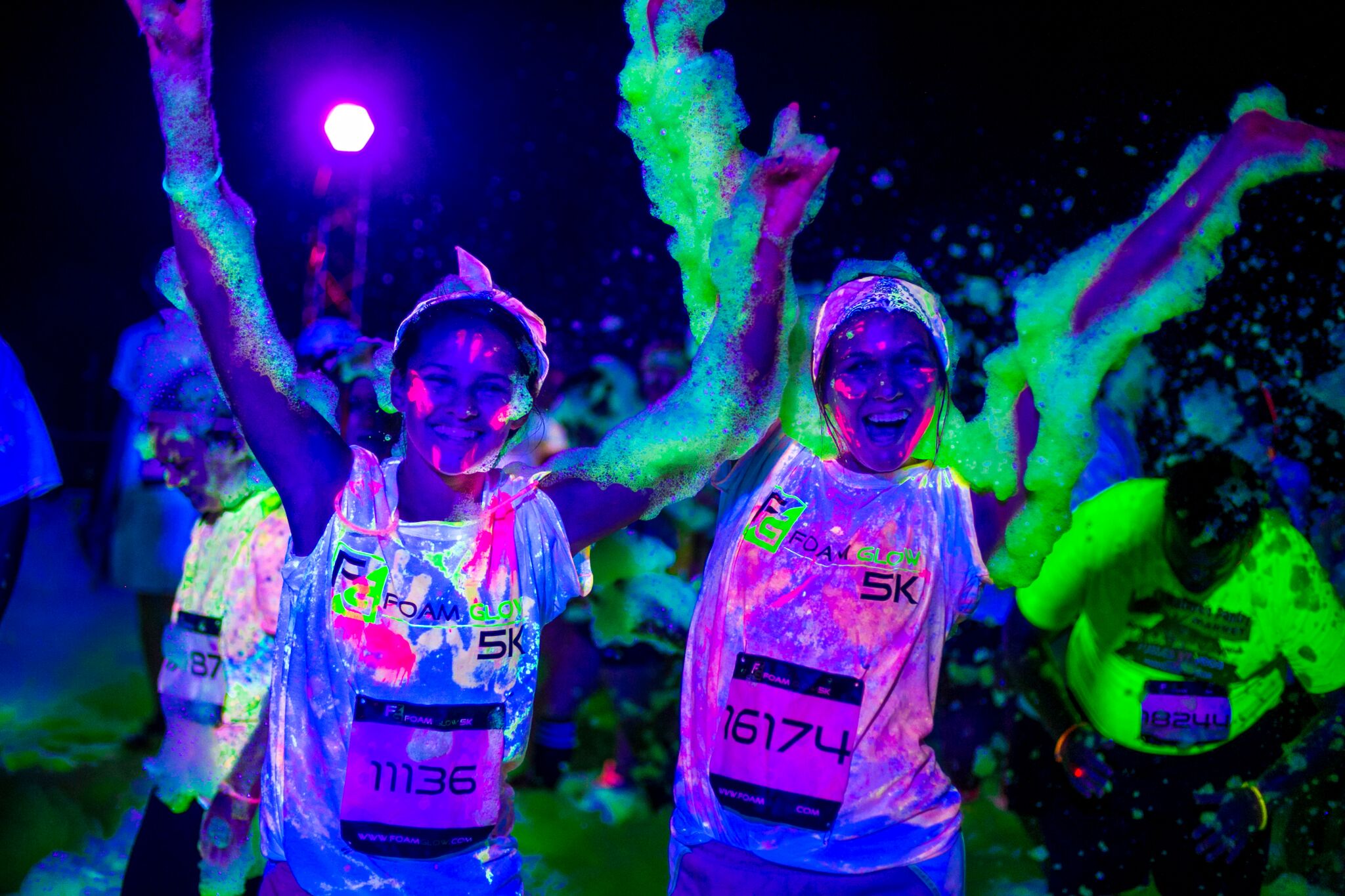 We have TWENTY volunteer positions available. As the charity partner, DSA will receive $50 per volunteer!
Volunteer assignments with be designated the day of the event; DSA will not make the job assignments. Volunteers must be 16 years of age or older.
Dress comfortably. A volunteer shirt will be provided at the event. Parking passes will be emailed.
Event Description
Glow Wars™ has taken a dream of unbelievable, glowing fun and turned it into a reality. At Glow Wars™, we have developed the world's first neon-colored water glow battle that will allow you and your friends to have a once in a lifetime opportunity. Armed with Liquid Glow™ Water Balloons, Glow Soakers™, and Glow Balls™, you will drench an opposing team in Liquid Glow by bombarding them in a Glow Arena™ filled with more black lights than you've ever seen. When the war begins, participants have a chance to create a serious glow masterpiece. It's like an epic water balloon fight, but even better—it glows in the dark!
This night of neon fun will include a booming DJ at the main stage, as well as vendors, food, drinks, and a party unlike any other.